Best Articles of 2020
Article for: Everyone
Difficulty: Varies
Importance: All these articles were important
Here are my best articles of the year.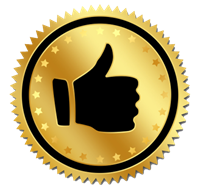 Living with Windows Computers
What should you do when a program you use, just won't start?
Keepass can be used to monitor expiration dates for antivirus and other subscriptions and renewals.
I explain and recommend making two emergency boot disks for your computer. One for your image backup program, the other for Windows. Make new Windows installation disks after each feature update. 949
Sometimes Windows open off of your screen, so it appears the program doesn't open. This article explains how to move the off-screen windows back onto your screen.
Safety
Before you recycle your computer, remove the private data from it. But how is this done? I cover both SSD and HDD drives and wiping it completely, or just your data so you can give it to someone with the OS and some software intact.
Miscreants are targeting older people posing as Amazon support and getting into their computers. Here's how to stop it.
What are trackers, and how do they work? Why should you block them? Grades for the major browsers on privacy, security and ad-blocking.
If you haven't checked your backup recently, assume it is not working! I review three kinds of backups and how to quickly and easily check whether each is working.
Options for the use of DNS filtering to protect your computers, your business, and your family. I explore both free and paid options. The best ones presented.
Mobile
A simple way to get secure DNS with Android devices.
Rating some Android browsers I've used
Date: December 2020

This article is licensed under a Creative Commons Attribution-NoDerivs 3.0 Unported License.