New Windows 10 Danger
Article for: All Windows 10 users
Difficulty: moderate
Importance: Important security and privacy measure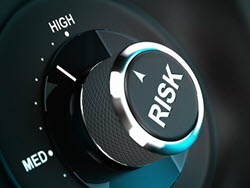 The latest version of Windows 10, 1809, contains a dangerous and stupid security flaw by Microsoft. Fortunately, it is turned off by default. However, the flaw though widely understood, is not immediately apparent to novice users, who could easily read an article choose to use the new feature.
Microsoft decided to enhance the clipboard which is a great idea, but they implemented it without a reasonable amount of thought. Brain-dead is the description that comes to my mind. There are two new features:
Keep all your clips so you can go back in time and get old ones. Once you copy something, they store it permanently.
Allow you to synchronize your clips between Windows 10 devices using the 1809 or newer versions. Possible Android and/or Apple implementations could follow.
You must turn each of these on separately. Here are the problems with their implementation. If Microsoft cared about its users, they would have done it differently.
The Problems with their capture implementation
They capture all programs with no ability to exclude programs from cumulative clips. So, they capture your password program and accounting program that should be kept private. Keepass rewrote their latest version to exclude this unless specifically implemented by both Windows and Keepass. Keepass will not add copies to your clipboard history unless you enable the option in Keepass.
They allow you to delete all unpinned clips, or a single item, but do not have an auto delete. Done properly, a clipboard capture program will auto-delete your clips after an amount of time or number of clips. Relying on every user to clean up their clips every week or two is foolish. Too much private information is likely to get stored there.
I use
AceText
which has both features and many more.
The Problem with their Synchronization implementation
Everything gets stored on Microsoft servers in plain text.
Obviously this is unimaginably dumb. If you want to make a clipboard copy openly available to another device, and do not need privacy or security for it, Microsoft should have a toggle that lets you upload it to your Microsoft account and synchronize it. Better yet, would be a folder or tag to synchronize, while keeping your other clips private on your local computer.
I strongly recommend leaving these two new options OFF.
Better Alternatives
For clipboard management:
Date: February 2019

This article is licensed under a Creative Commons Attribution-NoDerivs 3.0 Unported License.