Android Insecurity
Article for: Anyone with a mobile device
Difficulty: Easy
Importance: Very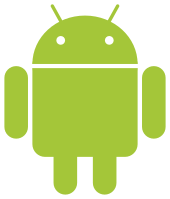 As more and more people use their phones or tablets to do banking and shopping online, I must suggest that most of you should
STOP IT
. Most Android devices are insecure. Every month Google finds and fixes security flaws in Android. Excellent name brand devices will apply quarterly changes for 2 years from initial release. Others provide much less support. Many provide only 2 updates about 6 months apart.
Here are my current Android devices and their last security update:
Old Android 6 phone: Last updated November 1, 2017, so 2.5 years behind in security patches.
Older Samsung Android 7 tablet. Samsung is one of the best at providing updates. It was last updated in April 2018, so over 2 years behind!
Newer Samsung Android 9 tablet. Last update February 2020, so only a couple months behind and relatively secure.
Checking your last security update
Android 6:

Settings > About > Android Security Patch Level

Android 7:

Settings > About Tablet > Security software version

Android 9:

Settings > About Tablet > Software Information > Android security patch level
Apple, by contrast, requires that your entire operating system gets updated and as long as you can update your operating system, you get the security patches. These continue for 5 or 6 years; twice as long as the best Android devices.
Google provides some security checking if you purchase your apps from the Google store. They also offer a
security check
and give you advice. However, they update and patch the security problems for a reason. They don't update simply to keep busy. They close vulnerabilities.
Your banking apps probably reduce your security even more. No bank's digital security has impressed me.
Advice
Use your computer to do your online banking. I love online banking, but would never use my phone for it. If your phone or tablet are being kept up to date, and you use a strong password manager, then online banking from them should be OK, otherwise, not.
Date: May 2020

This article is licensed under a Creative Commons Attribution-NoDerivs 3.0 Unported License.