When Websites don't Work
Article for: Everyone
Difficulty: moderate
Importance: Useful for most people
Sometimes you go to a webpage and it doesn't work right. Perhaps you need to sign in, but they do not offer you a sign-in page. Perhaps a video will not play, or a form does not appear. The most common reason for this problem is that you have a security measure which is blocking it. This article will explain how to find these issues and quickly adjust your settings so you can do your work.
There are two common sources of conflict:
A tool used to block advertising or preserve privacy.
A setting in the browser itself, like "

block Pop-ups"

.
I'll explain two common tools first, then examine a few browsers and show you how to disable your privacy and ad blocking for each.
Adblock Plus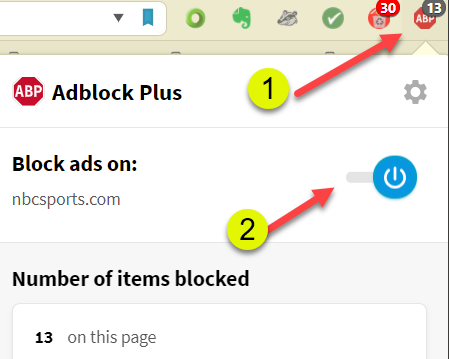 If you click on the Adblock Plus icon on the top right of your toolbar, you can click the menu item
Block ads on
: to disable it on that site. You must refresh the page so it can reload it with the advertisements enabled. This will keep Adblock Plus disabled on that site unless you turn it back on.
Privacy Badger
Just click on the Privacy badger icon in the toolbar and choose
Disable Privacy Badger for This Site
. It will automatically reload the page.

Solving issue with particular browsers
Cliqz has an excellent built-in Ad-blocker and anti-tracker. Just click on the Cliqz icon in the address bar and turn off those options for that site. You will need to reload the site after turning them off for that domain.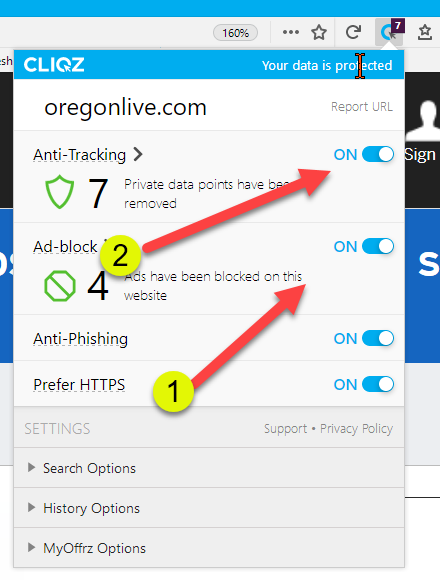 If that doesn't work. The next thing to try is adjusting the site settings inside the browser. Click on the information icon to the left of the address bar and select permissions.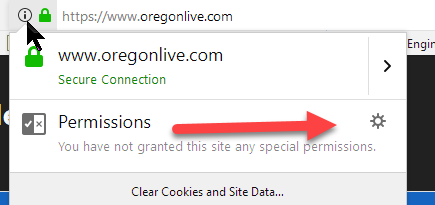 Here you'll see the permissions that might affect this site. Clear the block pop-ups option.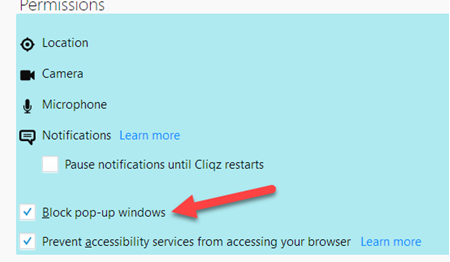 Hopefully, you are using Privacy badger and Adblock Plus with Firefox. The browser website controls are in the address bar just like on Cliqz.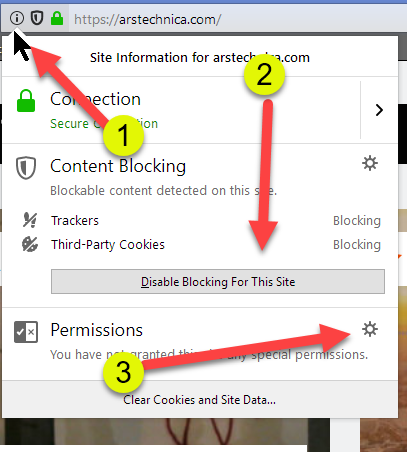 From the information icon in the address bar (1) you can disable blocking for this site (2). You might also need to click on the permissions (3) and disable cookie blocking and Pop-up blocking.
As with Firefox, you should be using an ad blocker and privacy badger. If the site doesn't work after turning those off, then try accessing the site settings from the address bar.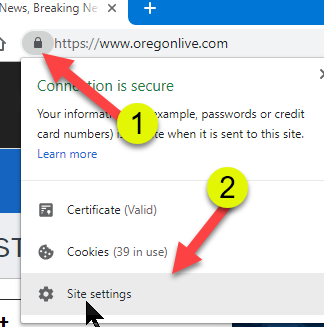 From there you might need to turn off pop-up blocking and third party tracking or ads.


Like Cliqz, Brave has its own built-in ad blocker and anti-tracker which you access from the Brave icon.


There, all the controls are available on one page and you can disable them for that site with a single click or you can try to disable some of the protection but not all of them.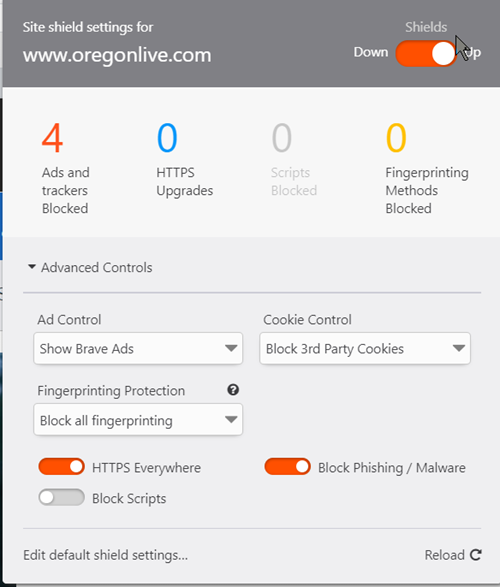 Try a different browser
Finally, the next thing to try is another browser. Choose one based on another system. If you are using Firefox or Cliqz, then try using Brave. If you are using Brave or Vivaldi (or even Chrome) choose Cliqz or Firefox.
Firefox based:
Chrome based:


A trick for idiot webmasters
Occasionally, you'll be told that a site won't run because you need Chrome or Firefox but the issue is that the web designer is so dumb they check for particular browsers rather than checking to see if an alternative will work fine. Therefore, if you are using Firefox or Vivaldi, and they claim you need Chrome, then you might be able to use an agent switcher to tell the website you are Chrome instead of Vivaldi. The best one I've found is the free
User-agent switcher
from Esolutions. You can get it at the Google playstore. There are agent switchers for Firefox, but I haven't tested them.
A final word
Sometimes, site webmasters will only deal with the two main browsers, Chrome and Firefox. If they notice you are using an alternative browser, they'll tell you to use Chrome or Firefox even though that is not the issue. It is much more likely the real issue is that you are blocking something they require. The fix might work, because you do not have any protection on the other browser. That does not mean it was necessary. You probably could continue using your preferred browser with a quick adjustment.
Date: January 2019

This article is licensed under a Creative Commons Attribution-NoDerivs 3.0 Unported License.