Stop identity theft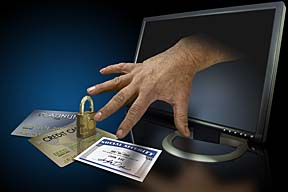 Did you know that for a $44 fee you can pull a credit report on any American without even needing their current address or correct social security number? Furthermore, if the social security number wrong, the report will give you their correct one.
Brian Krebs, a noted security reporter, tested this. He gave an online service an old street address and fake SSN of an associate. Though rejected by TransUnion and Experian, Equifax not only provided the associate's credit score but also current address and the last four digits of his correct social security number.

Best defense, a credit freeze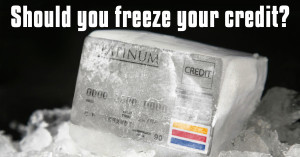 I have long recommended using credit freezes to help protect your identity. I froze mine a couple years ago. If you will not require new credit soon or often, then freezing your credit makes sense. My most recent articles are
here
, and
here
. The first one is fairly extensive, the second just a followup. A credit freeze prevents credit bureaus from reporting on your credit. This makes it virtually impossible for a miscreant to use your name to rent an apartment, buy a phone contract, or car, or get a credit card in your name. If they try to check his credit, it will be unavailable. If you need a credit check, then you can unfreeze it and then re-freeze it after they do that check.
This does not prevent you from getting your credit report and does not negatively affect it.
Congress just made it free!

Earlier this year, congress passed a law requiring the big three: Equifax, Experian, and TransUnion to let you freeze and unfreeze your credit report for free with a simple web form. This law took effect Sept 21, 2018.
Freeze your children's reports too
Identity thieves often target minors since they can then use the false ID for years before the child applies for credit and finds someone ruined his credit.
Further reading
Date: October 2018

This article is licensed under a Creative Commons Attribution-NoDerivs 3.0 Unported License.