Keeping a copy of all your Gmail
Article for: Anyone who uses Gmail
Difficulty: Moderate
Importance: It is important to backup your email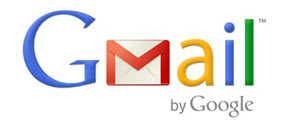 Many of you refuse to follow my recommendation to dump Gmail. If you download your email from Google and store it locally, then just continue with making good backups.
However, if you use your browser to go online and look at your email on their servers, then they have the only copy of your email, even important ones. You should have a local copy of all your emails. Here's how to do it.
Step 1. Download an Mbox copy of all your Gmail.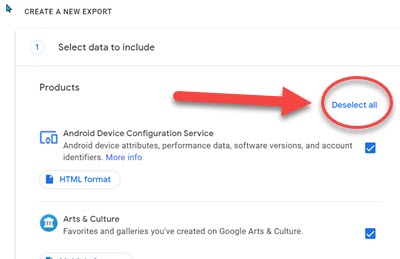 Since you don't want to download all the trash or spam in your mail, you choose
All Mail data included
. I know it is odd to choose All mail data if you don't want all of it, but; I don't write for Google.
Uncheck

Include all message in Mail
Believe me, you don't want all your trash and spam downloaded.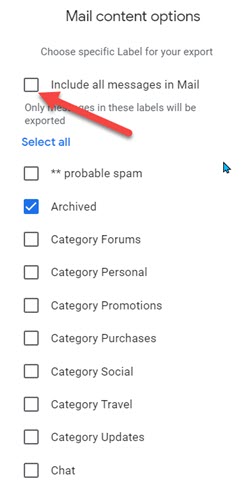 Select those folders you wish. Obviously, Inbox and sent at least. You'll be returned to something like this:

Now scroll to the bottom and choose
Next step
.
Next, create the export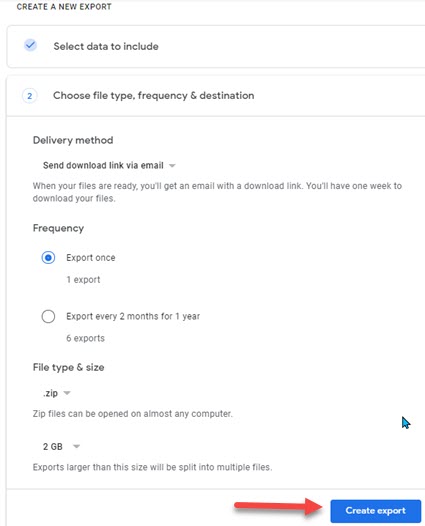 When you get the email with the link,
download the file
.
Once the file is downloaded, you'll need to unzip the file. You will then have 2 new files. An HTML file and an Mbox file. I recommend using the Mbox file.
Finally, place the unzipped Mail folder in a folder for backups or archives.
You'll need to move the unzipped mail folder to a backup or archive folder so you can find it again.
Step 2. Get Mbox Viewer from Sourceforge.
Mbox Viewer
is a nice little program for viewing, and searching or even printing emails saved in the Mbox format. It is free and open source. It allows you to see attachments and export or print single mails.
Step 3. Using the Mbox viewer.
You'll need to unzip the Mbox viewer and then move it to an appropriate place. The program doesn't need to be installed, so once you unzip it, it is ready. I suggest moving it to a
tools
folder.
Run Mbox viewer and navigate to your downloaded mail folder. Now you'll see a paneled list of your emails. You can sort them by date, from, to, subject or size. You'll be able to view attachments, print or export emails.
To search your emails press
Ctrl-F
or select
Find
from the Edit menu. This is the basic search. There is also an advanced search.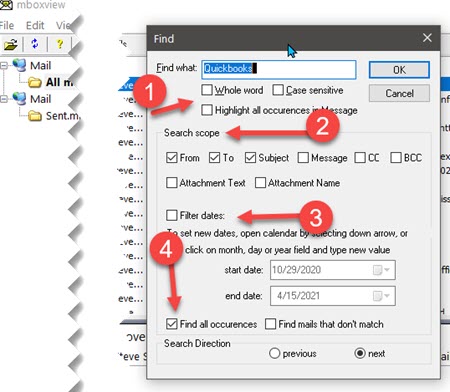 The search menu allows you to:
Determine what to search for, including case sensitivity
Determine the scope of the search. Will it include attachments, message, from, to and so forth.
Filter by date
I like to find all occurrences which Mbox Viewer separates into a group. So I can see only those messages that match my criterion. They present these in a found group, separate from All Mails.

Now you'll have a safe copy of your Gmail. You can even select an option from Google to do an export at regular intervals, like bi-monthly.
Date: June 2021

This article is licensed under a Creative Commons Attribution-NoDerivs 3.0 Unported License.