Controlling some privacy settings
Article for: Everyone concerned about marketing and privacy
Difficulty: Moderate
Importance: Regain some privacy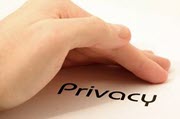 As laws and regulations take effect, we are gaining some control over who tracks us, and shares our information with marketers. I think it is worthwhile to visit places that have your information and opt out of their merchandising you.
Twitter
Twitter allows you to have some control over how much they track you. This link should work or login to your account and go to:
You will be can disable much of your information they sell by going into each:
Personalized Ads in Ads preferences
Off-Twitter activity
Data sharing with business partners
Location information
Capital one bank card
As of this writing, Capital One requires you to call them and then let them update your settings. Call 1-888-817-2970 and one of their representatives will update your preferences. You can stop:
Affiliates everyday business purposes
Sharing with affiliates to market to you
Sharing with non-affiliates to market to you.
USBank
You can call them or fill out an online form. The phone number is 800-370-8580. The link online form is
here
. You must login. There is a findable "
Exercise your privacy Choice
" choice currently the third option in the first group on the left. - They'll probably move it, but a find in page (
CTRL-F
) should allow you to find it.
JP Morgan Chase Amazon card
Security and privacy tab gives you lots of options, including
a list of saved account managers (who can charge on your card), and
Devices that can sign in. It is worth reviewing.
Find the Main menu on the upper left
Under Profile and settings
Personal details
Marketing email preferences and
Privacy preferences
They tell you it will take 4 to 6 weeks for changes to take effect.
Xfinity
At the very bottom of your sign-in page there is this option!

Selecting it, gets you to a
Choose Your Preferences
button, which in turn offers an
Opt out of everything
option.
Date: January 2021

This article is licensed under a Creative Commons Attribution-NoDerivs 3.0 Unported License.