IoT security tips
Article for:Everyone
Difficulty: Easy
Importance: Very
How to live in a connected world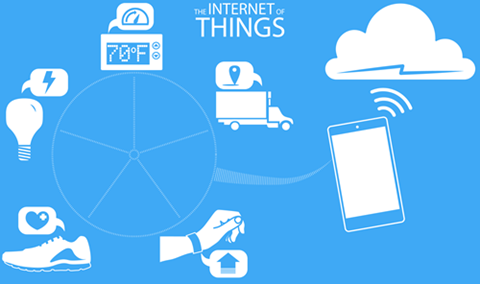 Four tips for living in a connected world.
1. If it doesn't require external access, don't give it external access.
If you don't need to connect your thermostat, or vacuum cleaner to the Internet, then do not connect them. Everything that can be accessed from outside your network, poses another security risk. Your default position should be "
I want nothing outside to access my stuff."
Should there be real advantages for you and it is important, then break the basic rule and allow outside access.
For example, do you need your thermostat connected to the outside and available from the Internet? Do you forget to turn it down that often? Understand that a miscreant hackermight see that you set the thermostat to 55 degrees, so you are not home. It doesn't pose a big risk, but lots of little risks add up.
If it's been over 3 months since you last updated your router, and it isn't set to update automatically, then check for a firmware update. If it is set to update automatically, then check that it is actually doing it.
For example, since March 2018 my Asus router has updated firmware five times. These updates fixed 7 security flaws and also provided stability improvements. The security flaws included some that allowed remote code execution. That means that a remote computer could take control of my router, thus gaining access to my network and using it however they like.
Routers are computers with operating systems. Just as Microsoft, Apple, and Google have to update their operating systems regularly, so do your router makers. If your router isn't getting updated, and it is over two years old, get a new one.
3. Set your remote WiFi devices to your Guest network, not your home or business network
.
Devices like Roku, security doorbells or cameras etc. should be connected to a guest network; never your home or office networks. If you have WiFi, you need two networks, one for your home or business and another guest network for visitors, and devices like your Roku box, thermostat, or doorbell.
Guest networks are fire walled away from your regular network.
4. Refrain from buying any Internet connected device that does not provide security updates for their devices.
Before you buy thermostats, or "security" cameras, light bulbs or other devices that contact the Internet, be sure the manufacturer provides security patches when flaws in their security are discovered. Ask about it. Make your security a priority.
Date: December 2019

This article is licensed under a Creative Commons Attribution-NoDerivs 3.0 Unported License.