Home
Forms
About
Current Newsletter
subscribe
Search All Articles
Browse by Category

Windows 10: WiFi Sense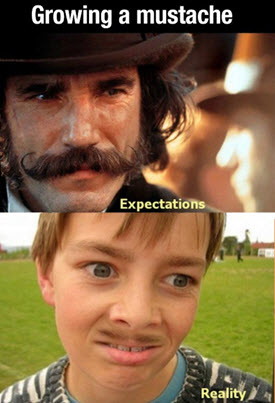 Sometimes we have certain expectations, then reality confronts us with something completely different. I think some 12 year olds at Microsoft had this really really cool idea which they called WiFi Sense, but we just might be confronted with a very different reality.


The Expectation
You come home with your new Windows 10 phone and login to your network. You click the button telling Microsoft to share your WiFi with your friends, and login. That night a half dozen of your best friends come over with their Windows 10 phones, tablets and laptops for a party. Everyone is able to log right into your network without having to deal with pesky passwords. This makes the party a wonderful success and you are the most popular kid in school. Think what a great commercial this will make.


The Reality
You don't have a Windows phone. Someone else comes over to your home and you give them the password to your network WiFi. They click (intentionally or not) the box for sharing, and now your network's password will be stored by Microsoft and shared with all of this other person's friends on Facebook, Outlook and Skype. This includes the neighbor in your apartment complex who is now downloading movies on your WiFi, but doesn't even know it, as he's logged in automatically to your network.

Later Microsoft loses the database of all their WiFi networks, addresses and passwords. It gets published on the web.


My fundamental Objections
Your network password is controlled for sharing not by you, but by Microsoft and someone you give the password to. It is shared with their friends, not your friends.
It is shared with all their friends, not a small selection. You cannot select two or three people to share your network with.
There is no alert, asking if they have permission to share this network's login with their friends.
Microsoft is storing and controlling my passwords. They have not proven in the past to be very good at this.
What to do

First and foremost, enable a guest network on your router. Have guests use the guest network which your router will keep separate from your regular network. If you router is too old and weak to have this option, get a new router. All decent modern routers allow you to easily setup a Guest network separate from your regular network. This is also the network that should be used by IOT (Internet of Things, sometimes called Internet of Targets). That includes your XBox, Nest thermostat etc.
Control login for all Windows devices. Do not allow people with Windows devices to login to your network at all. Take their phone or tablet or laptop and log them in yourself. Log them into your Guest network. Pretend you are being a gracious host and helping them, not a paranoid nerd.
Date: August 2015

This article is licensed under a Creative Commons Attribution-NoDerivs 3.0 Unported License.